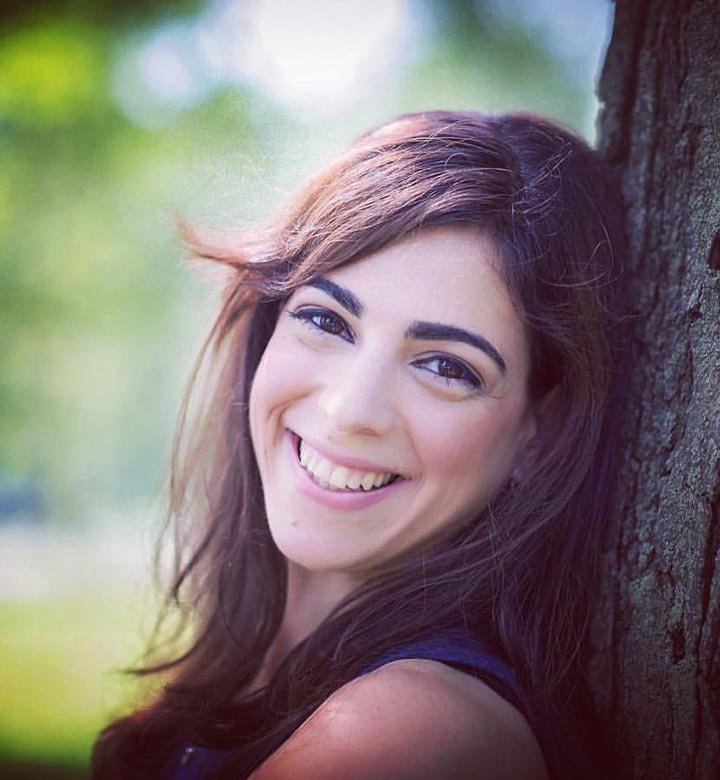 Tova Halpern
Founder and Artistic Director
Tova has been a professional Director and theatre arts educator for the past 12 years. Tova graduated with her B.A. in theatre arts from Rutgers University in 2006. While at Rutgers, she revitalized the Hillel Theatre Company, directing and producing for the company four shows in two years. After graduating from Rutgers,Tova went to work on Broadway at Richard Frankel Productions, producers for "Hairspray," "Stomp" and "Young Frankenstein." After gaining a true Broadway experience, Tova went back to school and received her Masters in Educational Theater from NYU. With her enthusiasm and love for theater and education, Tova founded "Fresh Theatre Arts."
Professional Memberships and Awards
Teaching Artist Guild (TAG)
American Association of Theatre and Education (AATE)
Association of Teaching Artist (ATA)
Association for Theatre in Higher Education (ATHE)
Educational Theatre Association (EdTA)
Association of Teaching Artists (ATA)
KAPPA DELTA PI International Honor Society In Education (KDP)
Dean's List, 2004-2005, Douglass College, Rutgers University
Rising Star Award from the Rutgers Hillel, Rutgers University
PHI ETA SIGMA National Freshman Honor Society, Barry University
Nikole Rizzo
Musical Theatre/Directing/Choreography
Nikole is a graduate of the musical theatre program at The American Musical and Dramatic Academy in NYC. Consistently working as an Actors Equity member, she has recently been seen in the national tour of Charlotte's Web, Pinkalicious the Musical, and The world premier of The Secret Life of Hubie Hartzel. She was also a reoccurring actor on the AMC series "Into Character" as well as voice over work and commercial work. Nikole has been a teaching artist for 10+ years throughout the country teaching ages pre-k through adult in all aspects of the stage. She believes that everyone should be exposed to the arts in one way or another, and finds helping young people achieve their dreams and recognize their talent incredibly fulfilling.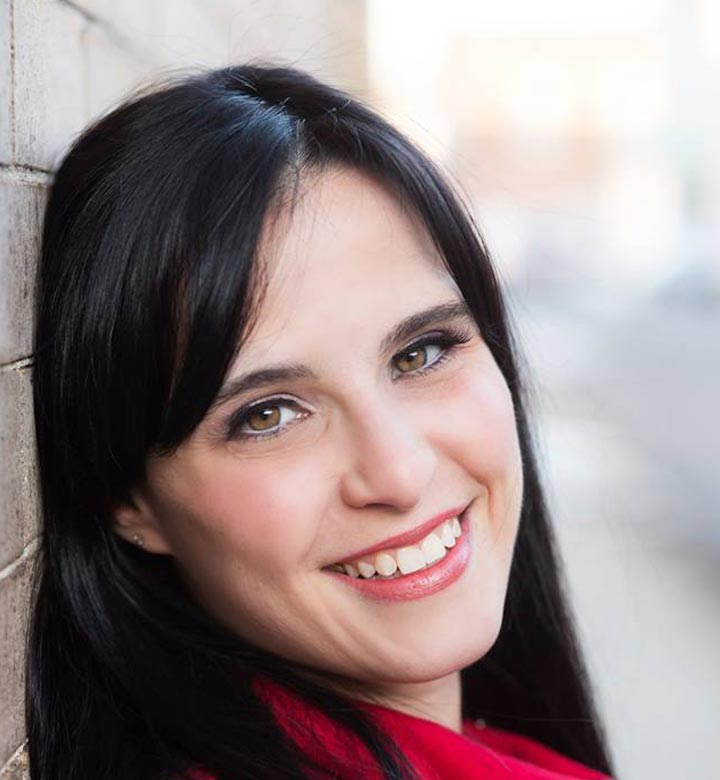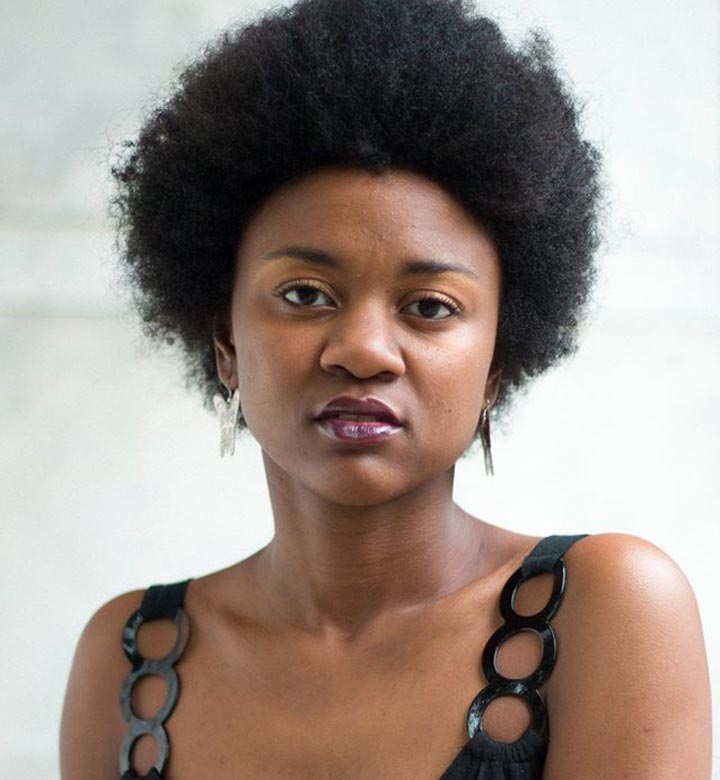 Fola Walker
Ballet/Jazz/Tap/Hop Hop/Musical Theatre Dance
Fola Walker is 23 years old and has been dancing all her life. For 13 years, she studied jazz, tap, ballet, hip hop, and lyrical at Artists in Motion, based in Princeton, NJ. While attending Rutgers University, she studied modern dance at Mason Gross School of the Arts and participated on the Rutgers Dance Team. Since then, she has danced for the Nike Pro City Hoop Girlz and formally trained in theater arts at San Francisco's A.C.T. Fola is currently stage managing for National Dance Showcase and is a principal dancer for Introspective Movement Project, a Philly based Contemporary Jazz company directed by Sonia James Pennington.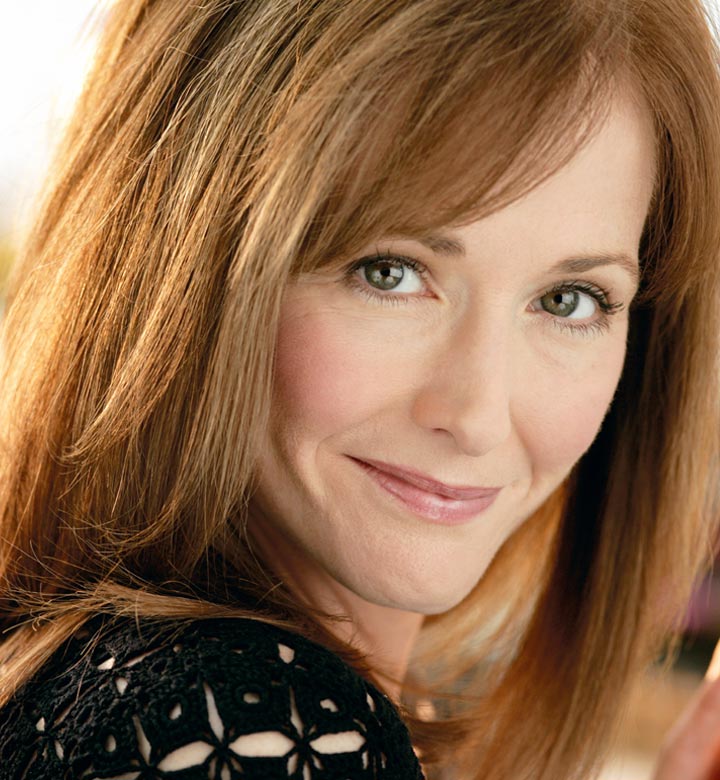 Lisa Gunn Becker
Acting/Directing/Musical Theatre
Lisa Gunn-Becker (Acting/Directing/Musical Theatre), a native Californian, comes to Fresh Theatre by way of Philadelphia, New York and Brooklyn. Lisa has performed on Broadway in the 20th Anniversary production of ANNIE; with composer great Marvin Hamlisch, and at numerous regional theatres such at The Walnut Street and Shakespeare Theatre of New Jersey. Lisa's work includes stage, commercials, television, and film. She has represented such products as Chevy, Dominos, Band-Aid, and was the spokesperson for Tom Kean Jr. She can be seen in M. Night Shyamalan's "The Happening", "Christmas Present", "The Last Days of April" as well as episodes of "All My Children", "As The World Turns", and "Law and Order". She has been a teaching artist for NJPAC and taught at Temple University, Saint Anne's in Brooklyn and many public schools in New Jersey. She also facilitates seminars for Destination Imagination. Lisa coaches business executives in Performance Skills and Accent Reduction work. She holds a BA in Theatre Arts from CSU Fresno and an MFA in acting from Temple University. She has also trained at the National Theatre of Great Britain and the Oregon Shakespeare Festival. Lisa lives in a 1725 farm house with her husband and two daughters. Lisa believes creative expression can empower and transform individuals.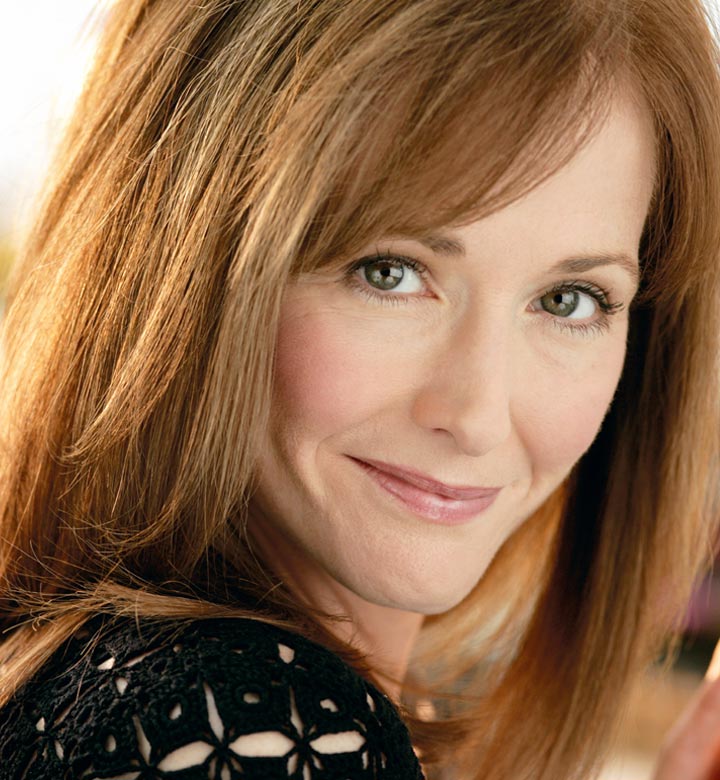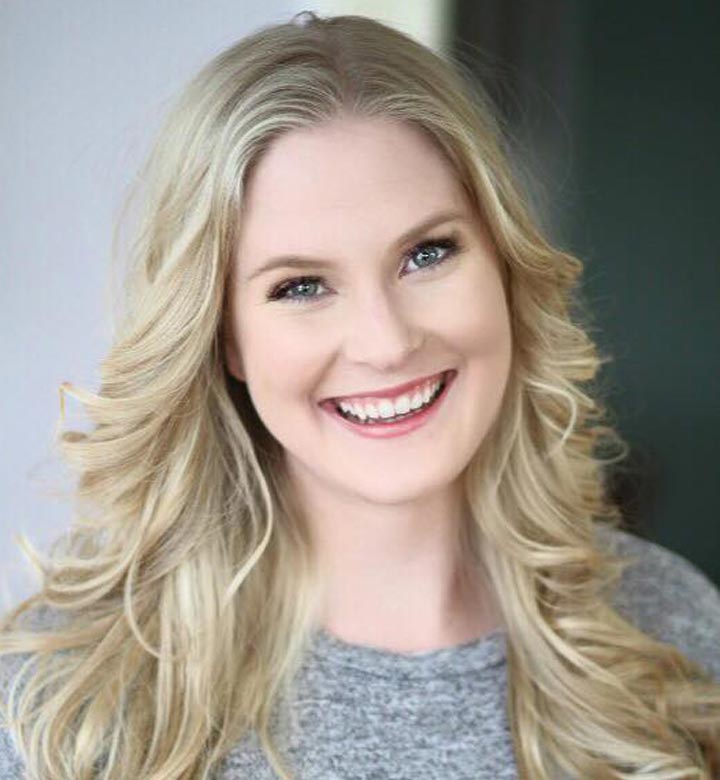 Jeorgi Smith
Musical theatre/Choreographer/Directing
Jeorgi has been performing on the stage and screen since the age of five. Some of her favorite theatrical credits include The Wizard of Oz (Dorothy), Beauty and the Beast (Silly Girl), Little Women (Beth March), Trelawny of the Wells (Rose Trelawny), and Young Frankenstein (Inga). Jeorgi also performs as various princesses through the event company, Invite an Enchanted Princess. When not performing, Jeorgi enjoys working as a professional teaching artist, choreographer, and director. In March 2018, Jeorgi developed the drama program for Kids to Kids, a non-profit mentoring organization that provides extra-curricular activities for children with special needs. Since 2014, Jeorgi has served as choreographer for the spring musical at Morris Plains Borough School in Morris Plains, NJ. Some productions include, Shrek Jr, Singing in the Rain Jr, and Thoroughly Modern Millie Jr. Jeorgi also serves as a teaching artist, director, and choreographer for KOTA Productions in NYC. Some of her most notable credits with KOTA include, High School Musical Youth Production at Theatre Row (Director), Annie Warbucks Off-Broadway at Signature Theatre (Choreographer), Dance Divas Nutcracker Off-Broadway at Theatre Row (Assistant Director) and School of Rock at UCPAC (Choreographer). Jeorgi has also served as a guest teaching artist for The Spotlight Kids Company, Retter Entertainment NYC, and Green Hills School. In her free time, Jeorgi enjoys giving back to her community. In August 2018, Jeorgi participated in the Stage and Screen Sleep Out for The Covenant House. Jeorgi is SO excited to be a part of the Fresh Theatre Arts Team! FDU BA: Acting. www.jeorgismith.com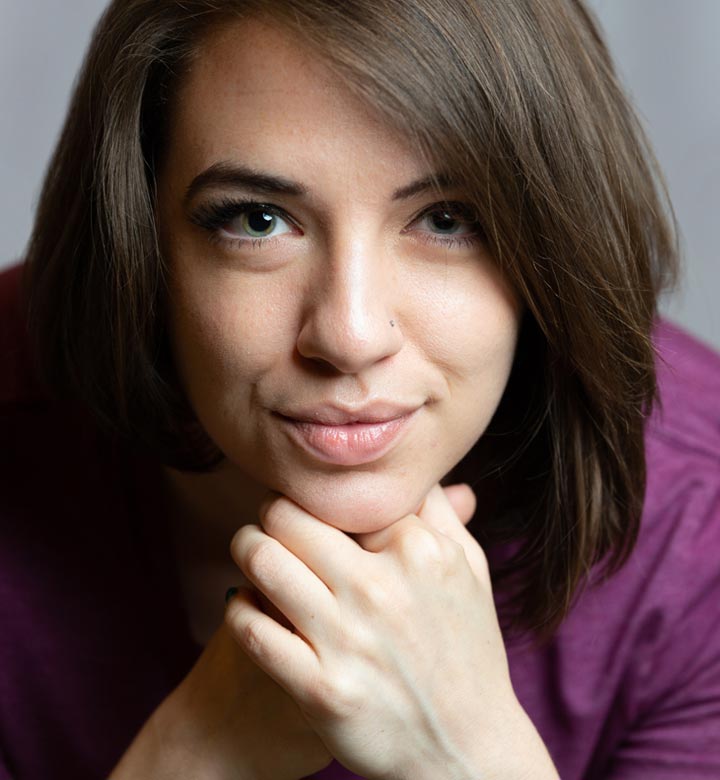 Stephanie Bond
Acting/Improv/Devising Theatre/Directing
Stephanie Bond (Acting/Improv/Devising Theatre/Directing) has been a professional storyteller and educator for over 10 years. She holds bachelors degrees from Rutgers University in both Theater Arts and English Literature, as well as a Masters Degree in Education and Developmental Theory. Stephanie strategically uses storytelling to encourage reflection, empathy, and growth in people from all backgrounds and identities. As an educator, she has had the privilege of working for Rutgers University, Fordham University, Raritan Valley Community College, and The College of New Jersey.  In addition to her work as professional Actress and Teaching Artist throughout New Jersey and New York City, she is serves as the General Manager of the non-profit arts organization, coLAB arts, in New Brunswick. Stephanie is also the Co-Founder and Executive Director of ReThink Theatrical, a non-profit theater company based in Middlesex County, where she has produced 4 years of free and accessible theater for the public.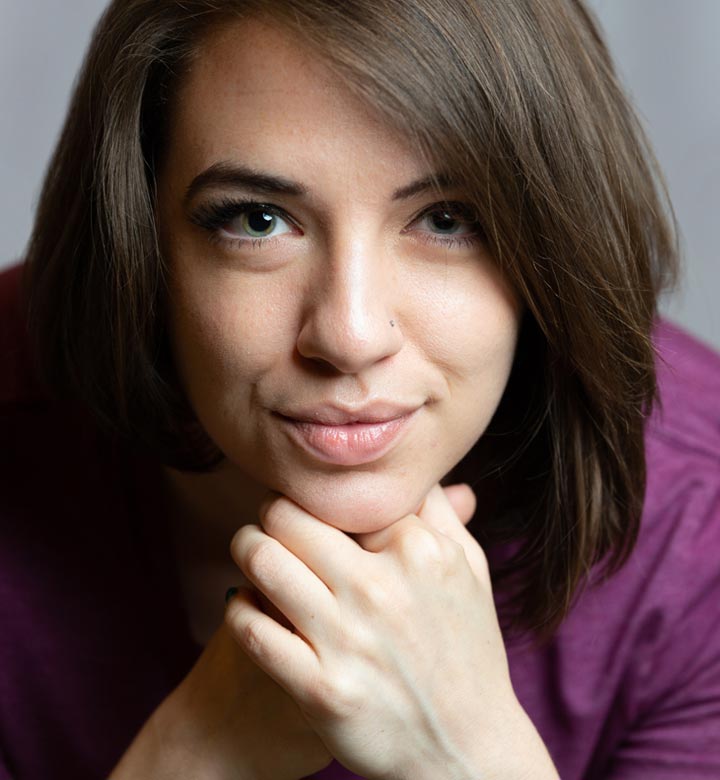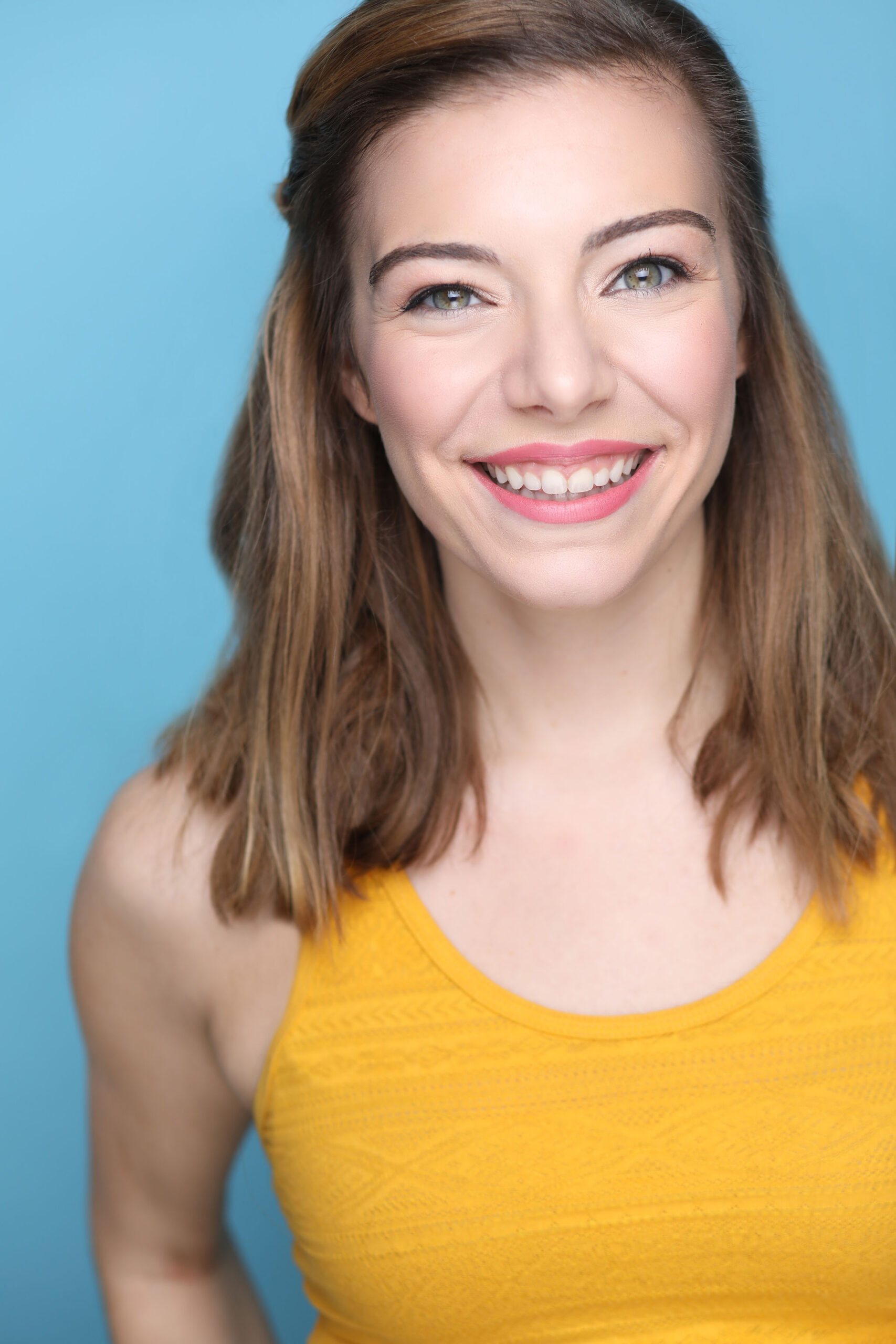 Jessica Stanislawczyk
Music Director
Jessica Stanislawczyk (Music Director) graduated with a Bachelor of Music in Voice Performance from Westminster Choir College. She began working as a director and music director with New Jersey Repertory Theatre while she was still in high school. She currently serves as the music director of Bella Princess LLC's Stage Door. She also performs as various princesses with Bella Princess LLC! As a performer, Jess has toured nationally and internationally, most notably as Snow White in the Snow White International Tour. As an Equity Membership Candidate, she has performed with regional theatres including McCarter Theatre Center and The Growing Stage. Jess is also a professional chorister with The Same Stream Choir and can be heard on their previous and upcoming recordings. Jess discovered her love for singing at age 2, and love for theatre when she appeared in her first show at age 6. In both performing and directing, Jess's goal is to help children discover how music and theatre can inspire, empower, and transform lives.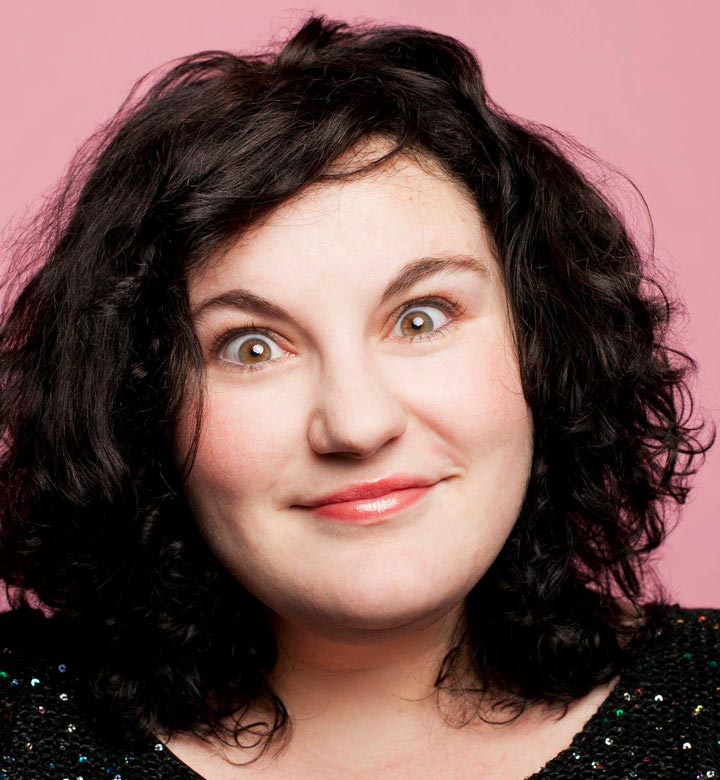 Lauren Brickman
Acting/Improvisation/Directing
Lauren Brickman is a NYC based actor, comedian, and teaching artist. Lauren can been seen monthly performing at the Upright Citizen's Brigade house sketch team Mama's Gotta Go on Maude night. When not at UCB Lauren can be seen in various commercial and new media projects as well as performing throughout the country with Story Pirates! As a teaching artist and professor Lauren has taught at The University of Iowa, Adelphi University, Queensborough Community College , Slippery Rock University, The Edmond Fine Arts Institute, Red Carpet Kids, Brooklyn Acting Lab, Oklahoma Children's Theatre, and many more. Lauren earned her MFA in Acting from The University of Iowa and her BFA from Adelphi University. Of all the roles she's ever played her favorites are Flora in 27 Wagons Full of Cotton, Little Sally in Urinetown, Jackie in Mauritius, and she hopes to someday have a chance to play Mama Rose in Gypsy again… since she was only 18 the first time.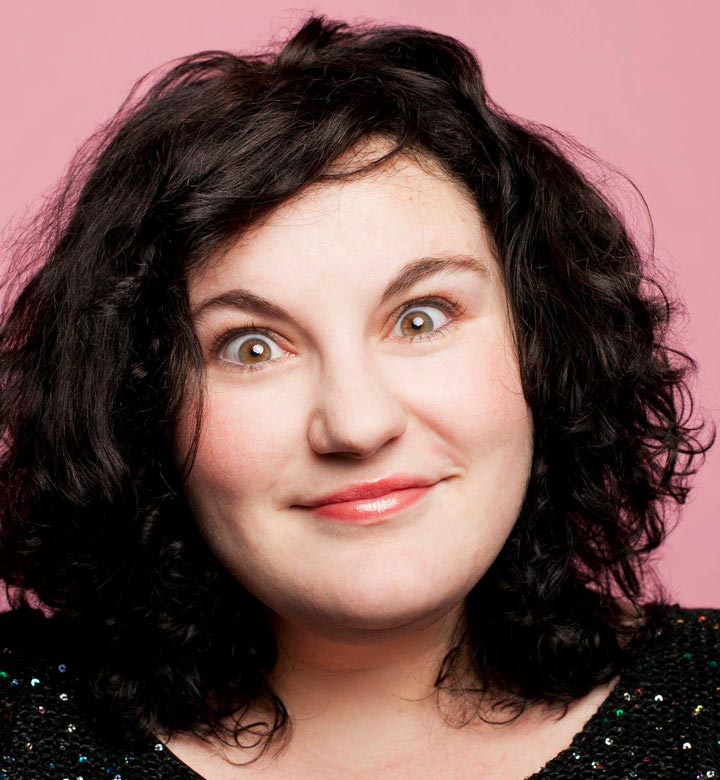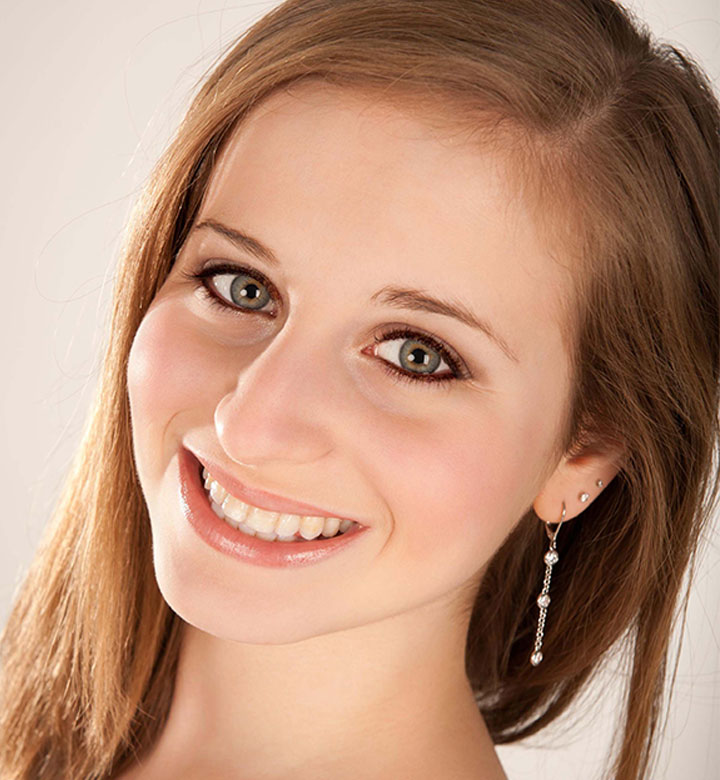 Lara Friedman
Ballet/Jazz/Tap/Hop Hop/Musical Theatre Dance
Lara M. Friedman-Kats, born and raised in Central NJ, began her dance training at Kaye-Lynn Dance Studio in Edison. In 2008, Lara received the NJ Governor's Award for Excellence in Dance. Lara is a proud BFA and Dance Education graduate of Towson University's Dance Department in Maryland. In 2011, she won the National Society of Arts and Letters (NSAL) regional competition for Art of the Solo and went on to compete and place nationally. She also received the Outstanding Achievement in Dance Education Award in 2013 from Towson University. Lara has performed with Dissonance Dance Theatre (DC), Deep Vision Dance Company (Baltimore), Deviated Theatre (DC), Carolyn Dorfman Dance (audience dancer "Interior Designs"- NY/NJ), Mish-Mash Productions (NYC), Nikki Manx Dance Project (NJ), and Kaleidoscope Dance Theatre/Sean McLeod Dance Experience (NYC). She has studied with Amy Marshall Dance Company, Parsons Dance, Limón Dance Company and Carolyn Dorfman Dance during the summers. While in Maryland, she had performed works by Alvin Ailey, Enoch and Kimmie Chan, Runquiao Du, Linda-Denise Fisher Harrell, Nicole Martinell, Troy Powell, Shawn Short and Prentice Whitlow. She also had her work adjudicated at the American College Dance Festival Association (now ACDF). Lara was the permanent dance substitute at Academy for Performing Arts in Scotch Plains from 2014-2015 and continues to teach both dance and fitness throughout studios, schools, and gyms in NJ. She is coming up on her fifth season with Carolyn Dorfman Dance.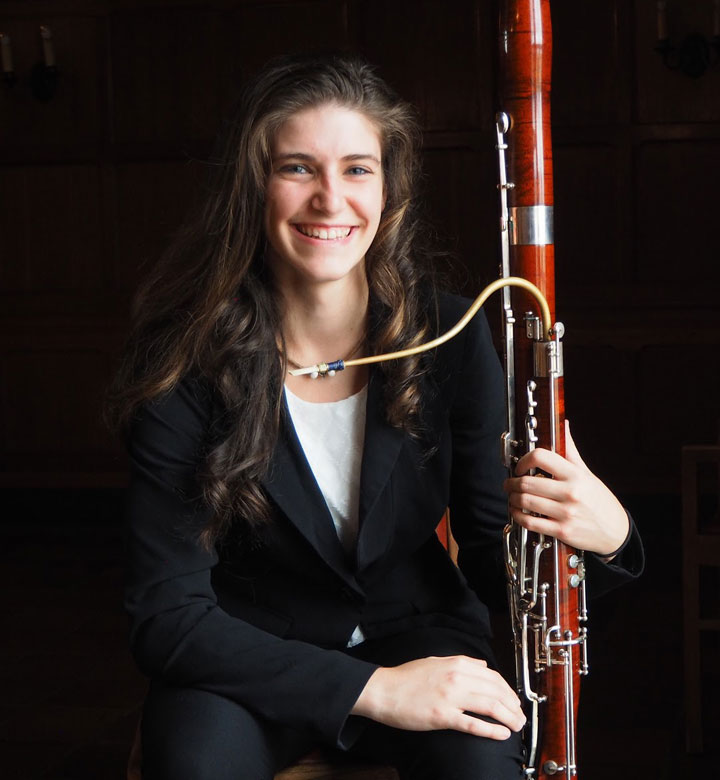 Liz Rosa
Music Director
Liz Rosa (Music Director) is a graduate of the Eastman School of Music in Rochester, NY, with a Bachelor's degree in Bassoon Performance and Music Education. Her background in a variety of musical settings allows her to develop versatility in her students' individual performance, both as musicians and as musical scholars. She has been active as a music director for various instrumental and theatrical ensembles since 2014.Active as a composer and arranger, her works have been performed across the country; including at the 2014 International Double Reed Society Conference in New York City and annually at Eastman School of Music's "Double Reed Christmas". Other arrangements have been played on the air on WHEC and WXXI in Rochester, NY, and on Abbey 104 in Somerset, Britain. Her arrangement of the Theme Song from Late Night with Seth Meyers was featured on NBC's Late Night in September 2014. At that time, Liz co-founded Project Bassoon Quartet, where she performed and served as Music Director for three years.
She has studied bassoon with Roger Nye, John Hunt, and George Sakakeeny. During her time at Eastman, Liz performed with internationally famed artists Béla Fleck and Renée Fleming, as well as recorded Sam Adler's Concerto for Guitar with Eastman Philharmonia as principal bassoon. Liz has been a member of the Eastman Wind Ensemble, Eastman Philharmonia, Dave Rivello Ensemble, and currently serves as Principal Bassoonist of the Eastern Wind Symphony in Princeton, New Jersey.
As an educator, Liz strives to bring out the optimal musicianship in her students by way of ear training and a common-sense approach to learning music. Her main goal is to help her students "become the performer they want to be". When she is not whole heartedly exploring the world of music, Liz enjoys all things late night television, New York City, Christmas, Harry Potter, and above all - spoiling her Holland Lop rabbit, Nico.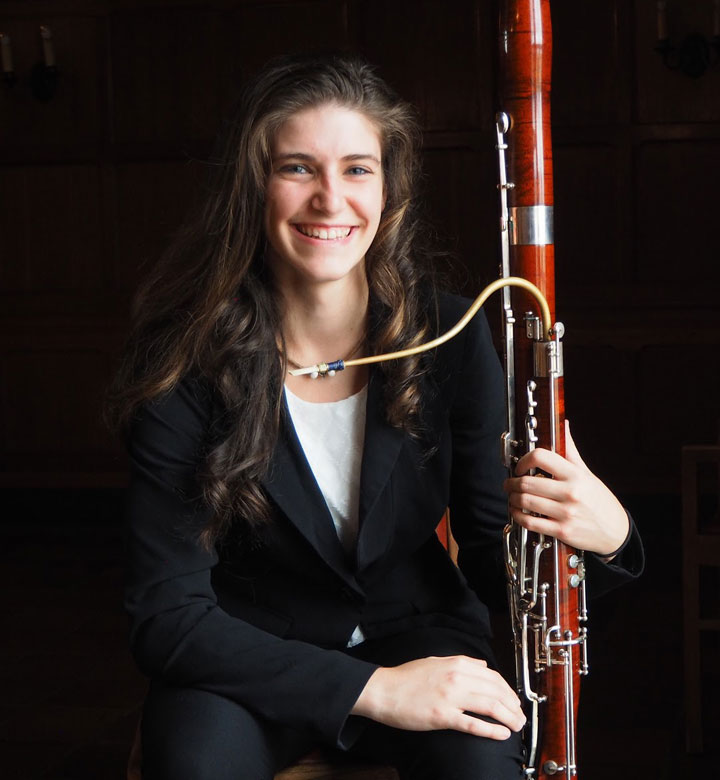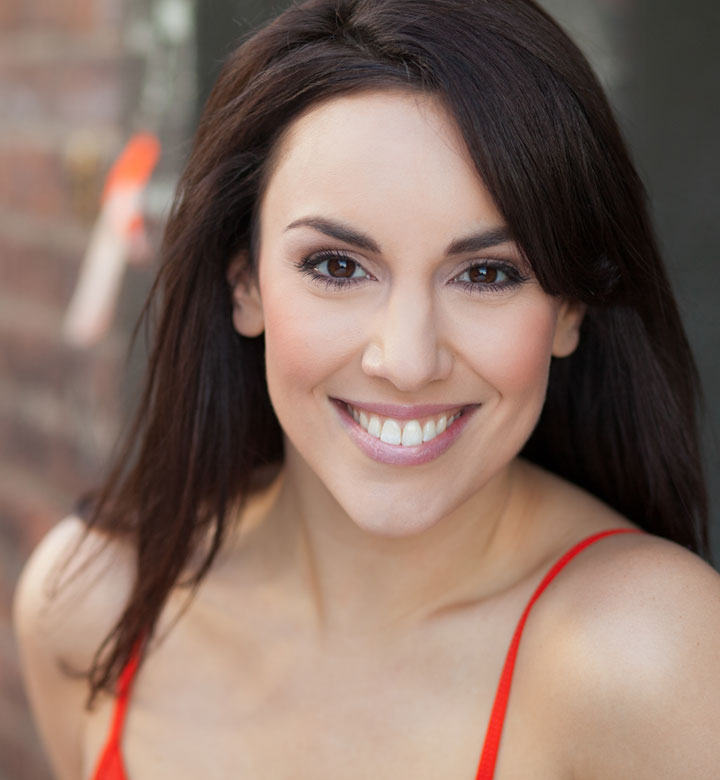 Lauren Palmeri
Musical Theatre
Lauren Palmeri (Musical Theatre) recently returned from a contract aboard Princess Cruise Lines as the lead production vocalist for their World Cruise! She has been seen on the First National Tour of Elf the musical, as well as Disney's Beauty and the Beast National Tour (Belle u/s). She has also appeared and performed as 'Belle' at various press events around the U.S. including a Miami Dolphins home game. Her favorite regional credits include tick,tick...BOOM! (Susan) and Funny Girl (Fanny Brice), The Bridges of Madison County (Francesca), A Chorus Line (Diana Morales), and The Sound of Music (Leisl). NJPAC performance credits include Carousel (Julie Jordan), and Ragtime (Mother). She has also appeared as a lead vocalist at the Tropicana Showroom in Atlantic City and at The Fallsview Casino in Ontario. Lauren holds a BFA in Musical Theatre from the University of the Arts in Philadelphia. http://www.laurenpalmerionline.com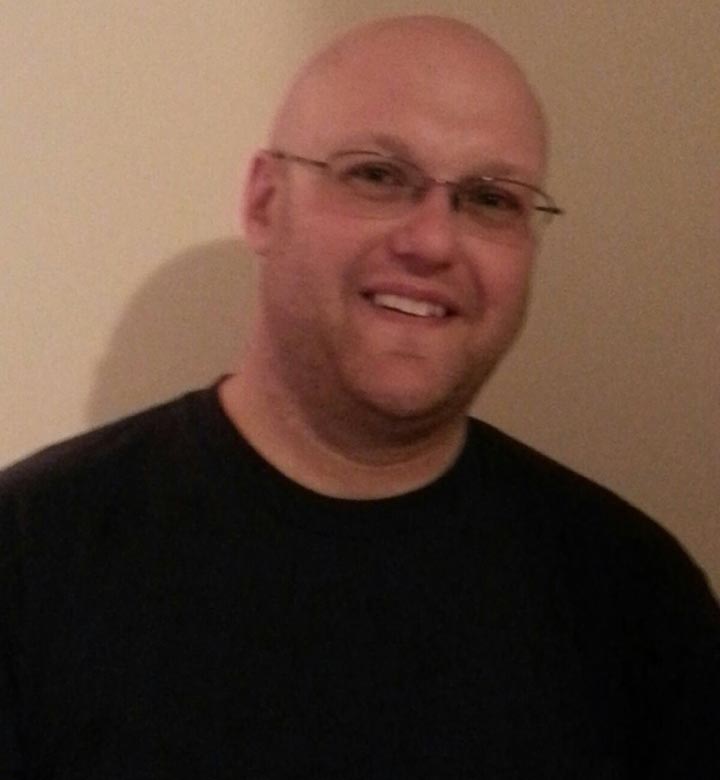 Avi S. Wolf
Music Director
Avi started taking piano lessons when he was ten years old and never looked back. In High School, Avi loved theatre, band and chorus. He graduated Cum Laude from the University of Massachusetts in Amherst, Massachusetts with two Bachelor's Degrees: one in History and one in Music Education with Piano/ Vocal Concentration. He has taught classroom music, history and drama for the past eight years. Currently, he is teaching Music and Drama at Collier Youth Services in Morganville, New Jersey. Avi has been Musical Director for numerous plays, including Aladdin, Beauty & The Beast, High School Musical, Seussical, Grease, Fiddler On The Roof, as well as cabarets and non-musical plays for theatrical organizations in both Massachusetts and New Jersey. Avi is the Co-Founder of BBRAVO (Berlin Boylston Regional Acting & Vocal Oragnization) in Central Massachusetts.